About us
Modern playgrounds and outdoor gyms within reach
Playgrounds are the main product of our activity. We create equipment that is safe, modern and fancy, but, above all, supports child development and brings lots of joy. In our product portfolio, you will find playground equipment both for the youngest and older children, such as multi-coloured play sets, sky-high balance swings, amazing rope rides, impressive rope playgrounds, irrepressible carousels, diverse spring rocking toys or exotic-looking seesaws. The products offered by Magic Garden meet the most stringent criteria when it comes to safety, comfort and creative use by all children.
Who we are
At Magic Garden we are involved in the production of recreational equipment for playgrounds and outdoor gyms from start to finish. We deal with designing, manufacturing and selling play sets and recreation equipment for children and adults. Our aim is to support the creation of friendly and safe places for people to pursue their passions and have fun! We are happy to cooperate both with local authorities and private investors. We implement projects in the field of public and private land development, changing the areas around schools, kindergartens, parks, day-care centres, senior citizens' homes, retirement homes, hotels, restaurants, housing communities or newly-developed housing estates. What distinguishes us from other producers is the ability to create a zone for children and a zone for adults within one project. These zones are intended to foster social integration through joint physical activity and, at the same time, aim to attract different age groups. The facilities are located in close proximity to residential buildings and are designed with attention to the integrative character of local space so that they become a venue where children first engage in physical activity, and a place for whole families.
Our mission
We want everyone to feel the magic of movement outdoors and our intention is to instil the crave for an active lifestyle from an early age. We seek to make all generations aware of the importance of exercising and having fun together. Therefore, our products are designed for children, their carers and seniors, and are adapted to the needs of people with disabilities.
We support sustainable development, which is why our equipment is produced using the latest technologies with due care for the environment.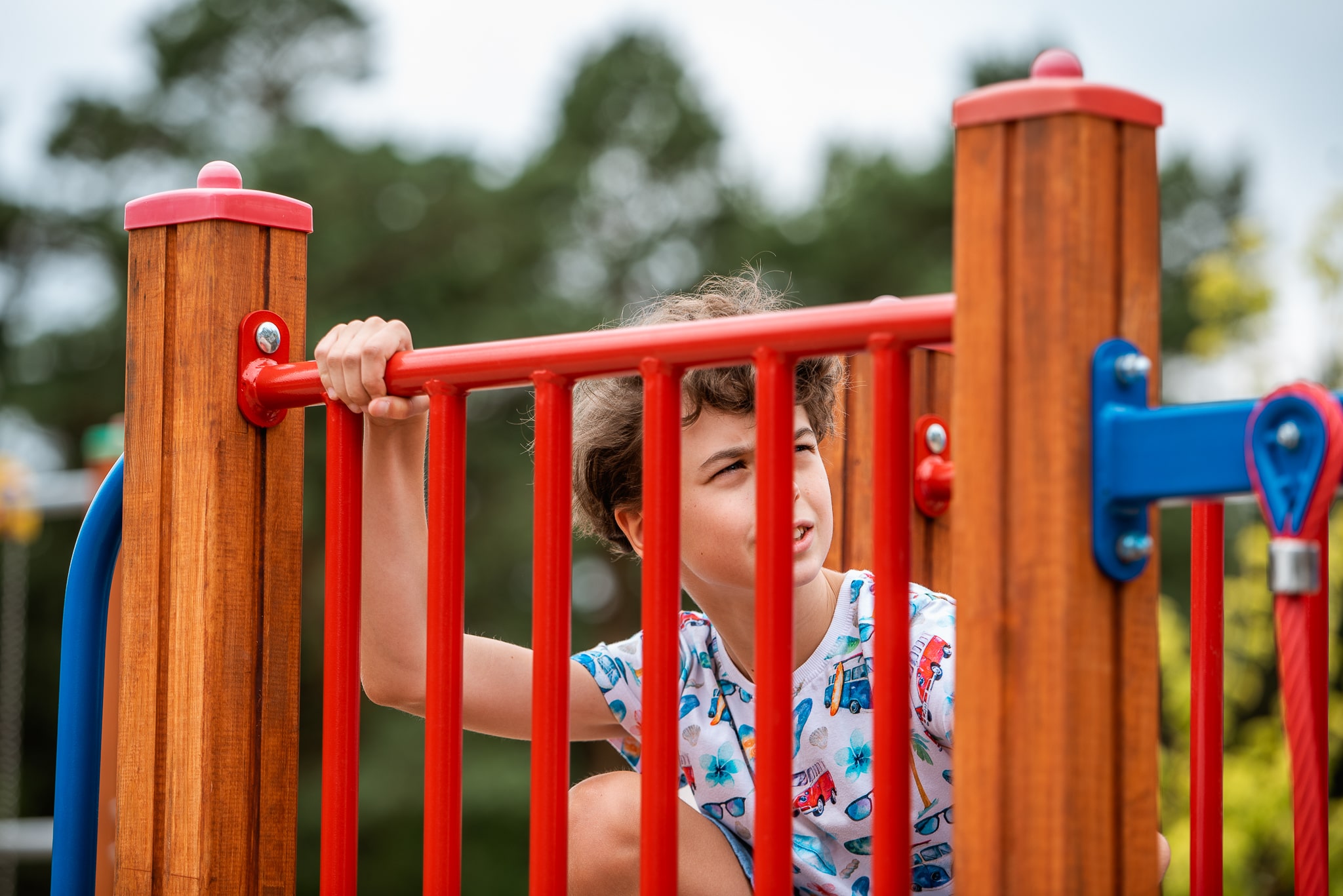 Certified equipment guarantees safety
Your safety when using recreational equipment is our top priority. For this reason, our products meet the most stringent requirements and are certified to comply with the binding European safety standards established for playgrounds and outdoor gyms.
The production venue and methods also matter
As we want to make sure that the playground and gym equipment we provide meet all the requirements and needs, the entire production process ‒ from design to finished product ‒ is carried out at our company in Poland. This lets us exercise full control over the produced equipment, which translates into quality, durability of elements, solidity of workmanship and, last but not least, competitive pricing. The fact that we do not need to rely on subcontractors guarantees flexible and fast delivery of ready-to-use equipment.